MUA Melbourne Rally 1st March 1998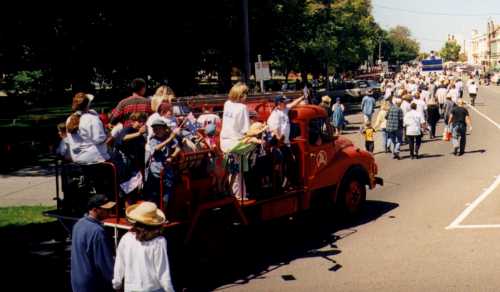 The march to Gem pier.

Protest flotilla crossing the Yarra to Webb Dock.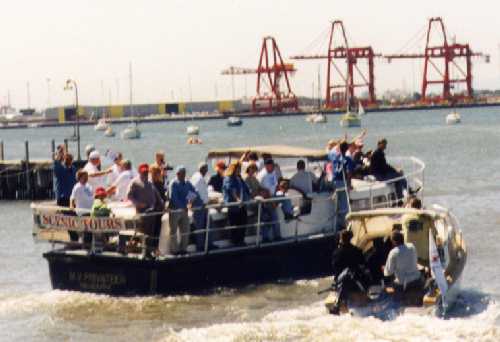 Water protest against the anti-union policies of the government, NFF, and Patrick Stevedoring.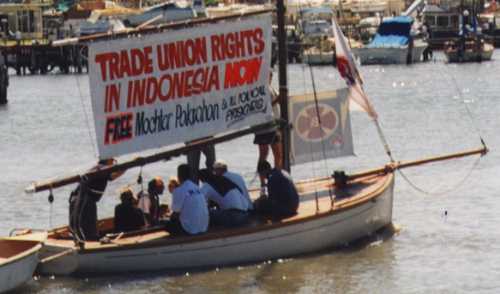 The wharfies acted strongly in support of Indonesian independence from the Dutch after the second world war. This banner draws attention to the abyssmal trade union rights in Indonesia. Australia is rapidly going the same way....!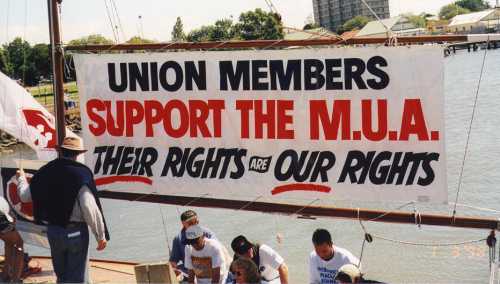 A call for solidarity.

Thanks to Erin who took the photos, and to Helen for taking notes.




Melbourne Solidarity

SUPPORT MARITIME WORKERS!
FAMILY & FRIENDS DAY

Bring your boat! Bring your family! Bring a picnic!

Sunday, 1 March, 11am to 4pm
Burgoyne Reserve
The Strand
Williamstown
(between Mariner & Stevedore Streets)

Music - Speakers - BYO Food & Drink - BBQs supplied
Reclaim Gem Pier (site of scab transfers by water) for the community!

Be there when we launch the union flotilla and encircle Webb Dock on the water! Boats, Kayaks, windsurfers welcome!

**** To be part of the flotilla you must register BEFORE the day on 9639- 3282 ****

Authorised by Leigh Hubbard, 11 February 1998.

&copy Takver. All Rights reserved except for nonprofit, union or educational use, please credit source.
Contact Takver with questions Or comments about this web page .
Last Modified : 2 March, 1998