MUA Melbourne Rally 10 February 1998
---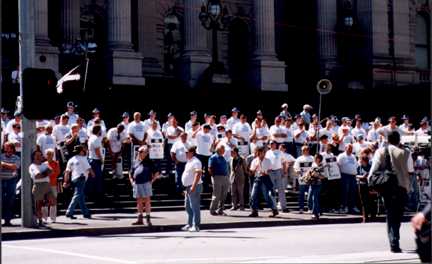 Parliament House: Part of the crowd waiting for the union delegates march to arrive.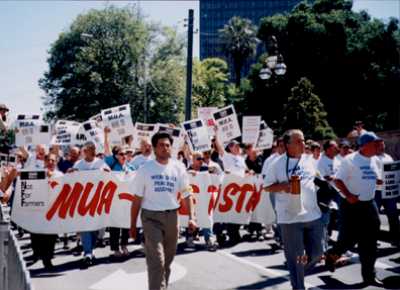 Union delegates, led by MUA members marching down Spring Street to Victoria's Parliament House.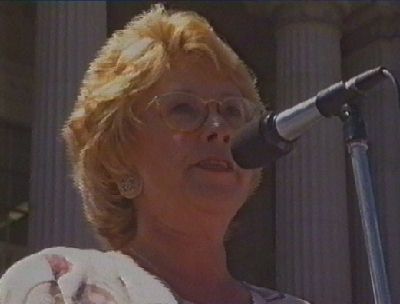 Jennie George, ACTU President, addressing crowd in front of Victoria's Parliament House.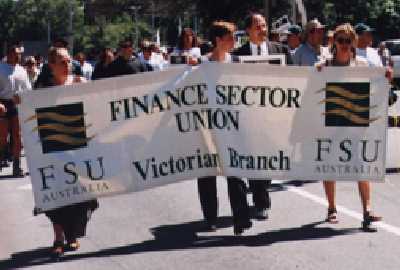 Finance Sector Union delegates.
South Australian MUA members.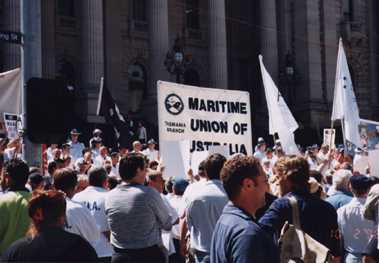 Parliament House Rally.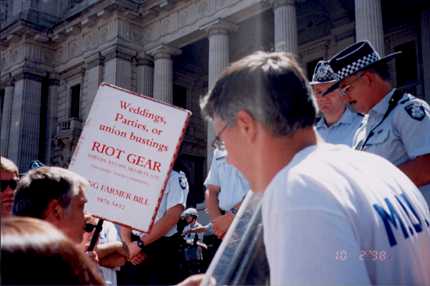 Leigh Hubbard, Secretary Victorian Trades and Labour Council, presenting State owned riot shields to the Sergeant of Police present. These shields had been illegaly issued to private security guards for use at Webb Dock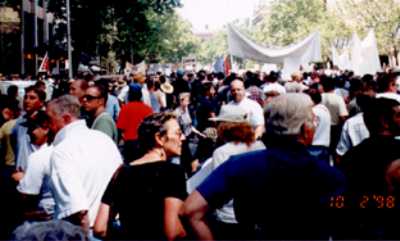 Crowd outside National Farmers Federation Offices in Collins Street.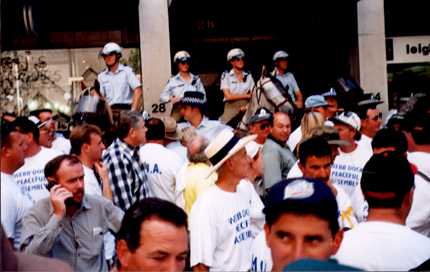 Mounted Police guard the entrance to the building housing the NFF offices.
---
&copy Takver. All Rights reserved except for nonprofit, union or educational use, please credit source.
Contact Takver with questions Or comments about this web page .
Last Modified : 11 February, 1998