The I.W.W. in Australia -
Direct Action Cartoons
---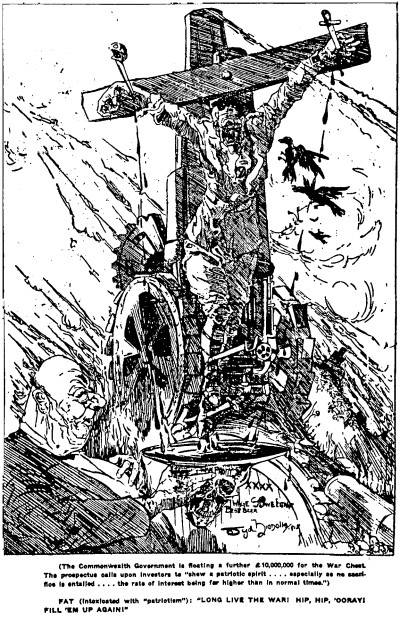 The text at the bottom reads:
(The Commonwealth Government is floating a further $10,000,000 for the War Chest.
The prospectus calls upon investors to "show a patriotic spirit .... especially as no sacrifice is entailed .... the rate of interest being far higher than in normal times.")
FAT (intoxicated with "patriotism"): "LONG LIVE THE WAR! HIP, HIP, 'OORAY! FILL 'EM UP AGAIN!"
---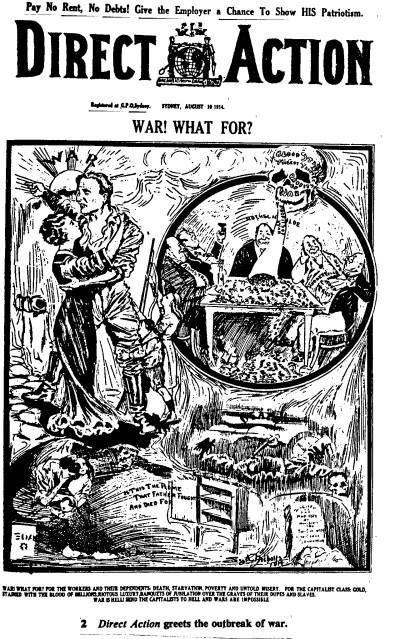 ---
Contact Takver with questions or comments about this web site.

This Page is linked from: http://www.takver.com/history/index.htm
© Takver. All Rights reserved except for nonprofit, union or educational use, please credit source.
Last modified: March 30, 1999